Category Archives:
Giving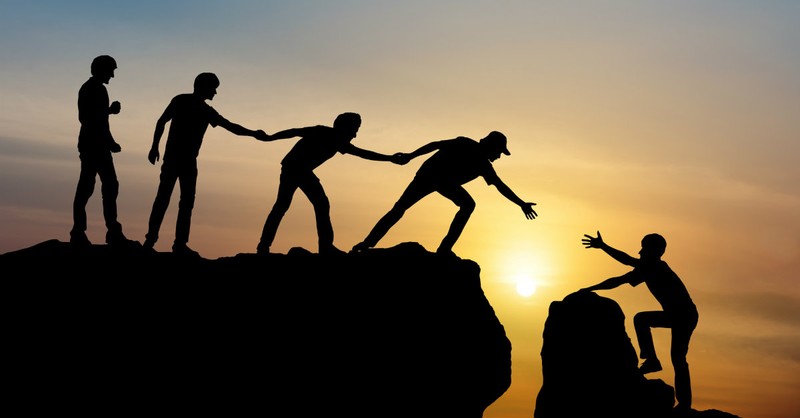 Rejoice with them that rejoice and weep with them that weep – Romans 12:15.
This year was a year full of miseries in the world record due to the pandemic that has changed the way things are done today but it could not change God and His power. God is still the same. It has changed the way we think, the way we used to work, the way we used to relate with one another etc. Despite what has happened, God has been faithful because it could have been worse than this if not for His compassion that never fail.
Many have lost their lives ever since the outbreak of the pandemic which the world is still looking for the solution till now. Whoever think and believe that things like this would ever happened? A pandemic that will bring the world to such situation we are today. You might say why did God allow this to happened despite His great love for mankind? My humble answers wil be, how long have we abandoned God and His instructions, what position have we placed God in our lives and society, what value have we placed on His instructions, haven't we been trying to control what He has created, etc. No matter what we have done, He is a merciful God and if we can go to Him with the heart of repentance, He will be merciful.
Today, our minds are with those that lost their love ones to the pandemic and those that are still passing through the difficulties. The Lord is with you therefore you are not alone because the word of God says, When you pass through the waters, I will be with you and through the river, they shall not overflow you, when you walk through the fire, thou shall not be burned, neither shall the flame kindle upon you – Isaiah 43:2. According to the opening verse, the word of God instructed us to rejoice with those rejoicing and sorrow with those that are in sorrow. We should allow our minds to be with them no matter the differences that might have existed.
Today is 31st of December 2020, to some of us, how we made it here it is a surprise because you can see clearly that it wasn't easy. To some it is tears of sorrow and to some tears of joy. The bible says, so then it is not he that willet or runneth but of God that shows mercy – Romans 9:16. It is by His mercy that we are where we are today. Below are some prayers:
Thank You Lord for bringing us far this year undermining what has been happening around us in the name of Jesus.
Father, forgive us in anyway we have sinned against You and have mercy upon us in the name of Jesus Christ.
Forgive us O Lord in any way we have despised Your instructions and have been diverted from Your precepts in the name of Jesus Christ.
Lord we commit everyone that have lost their love ones whether due to pandemic or other ailments this year into Your hands in the name of Jesus christ.
Lord we commit everyone that is passing through any negative situation due to the pandemic or any other situation into Your hands because what is in Your hands is safe and secured in the name of jesus Christ.
My Father and my God, let Your consoling Spirit rest upon them in the name of Jesus Christ.
The vacum that has been created due to the depature of the lost souls, Lord, fill it with your Spirit in the name of Jesus Christ.
Lord, visit anyone on their sick bed and let Your healing power rest upon them in the name of Jesus Christ.
Stripes of Jesus, speak over anyone that is sick either physically or spiritually in the name of Jesus Christ.
O God, let Your power of encouragement rest upon anyone that has been discouraged and restore back hope and courage to them in the name of Jesus christ.
Lord, help us to become a blessing to anyone around us who is in need no matter our situation in the name of Jesus christ.
Thank You lord for answered prayers in the name of Jesus Christ.