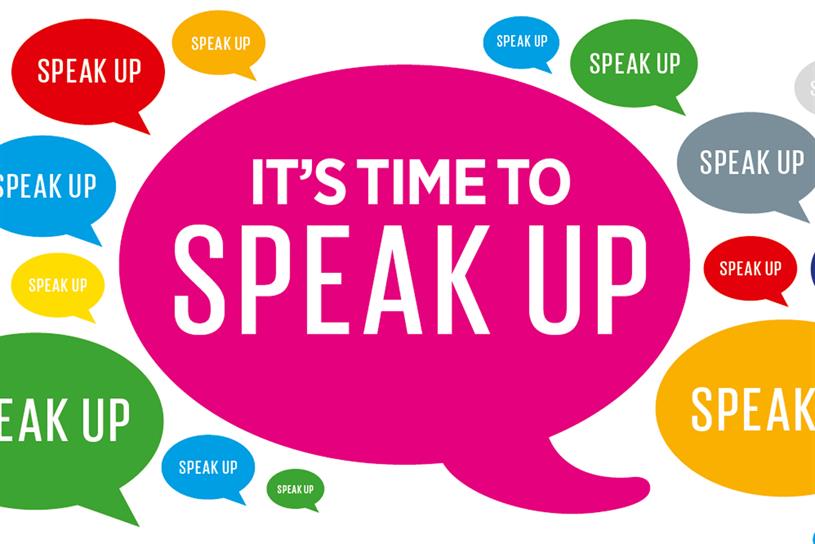 Source: https://www.campaignlive.co.uk
Then came the daughters of Zelophehad, the son of Hepher, the son of Gilead, the son of Machir, the son of Manasseh, of the families of Manasseh the son of Joseph and these are the names of his daughters Mahlah, Noah and Hoglah and Milcah and Tirzah. And they stood before Moses and before Eleazar the priest and before the princes and all the congregation saying, our father died in the wilderness and he was not in the company of them that gathered themselves together against the Lord in the company of Korah, but died of his own sin and had no sons.Why should the name of our father be done away from among his family because he had no son? Give unto us therefore a possession among the brethren of our father.
And Moses brought their cause before the Lord. And the Lord spake unto Moses saying, the daughters of Zelophehad speak right. Thou shall surely give them a possession of an inheritance among their father's brethren and thou shall cause the inheritance of their father to pass unto them. And thou shall speak unto the children of Israel, saying, if a man die and have no son, then ye shall cause his inheritance to pass unto his daughter. And if he have no daughter, then ye shall give his inheritance unto his brethren. And if he have no brethren, then ye shall give his inheritance unto his father's brethren. And if his father have no brethren, then ye shall give his inheritance unto his kinsman that is next to him of his family and he shall possess it and it shall be unto the children of Israel a statute of judgment as the Lord commanded Moses – Numbers 27:1-11
According to the above passage, I think this law that says if one doesn't have a son, he will not be entitle to any inheritance is very wrong. Even till now this situation still exist in some culture. It has been there for many years and everybody keep following the same pattern and nobody is ready to correct it. My mum was very bright academically and her father could not send her to school not because of money bacuse by God's grace he would have been able to but simply because she was a female child and it was believed according to culture that female children are not expected to go to school because when they marry they are out of their family. What an error! My mum told me that her teacher even came and pleaded for her father to allow her to go to school but he refused just because of culture and the believe system that operate in the area. But nowadays, things have changed.
I know of some families who don't use to value female children. If a man passed away and he doesn't have a male child, the treatment that will be given to the children will be as if he doesn't have children. Are we in the position to choose the sex of the children we want? Yes, you might say Hannah prayed and asked God for a male child and she recieved it but remember that when we ask God for any blessing, He has the final say not we. Again your situation is not like that of Hannah and we are serving the same God who never change. As we pray, we have to always know the motive behind what we are asking God for. If we ask God for a blessing to shame others and not to glorify His name, I am afraid such prayer will not be answered because our God is not an author of confussion.
No matter what is happening in the family and it doesn't matter how long it has been there, God has given us the authority to speak against it. We have the power to change any condition that does not give glory to God. Zelophehad's children rose up and spoke and God heard them and that brought a change and a decree was given to Moses that changed the situation forever. God brought you through that family you came from and He expect you to change the evil pattern and things that doesn't give Him glory in your family and He is waiting for your request. Why don't you wake up today and take up the mantle and speak.
PRAYER: Thank You Lord for the authority You have given to us to speak. Give us the grace to recognise those things that does not give You glory in our families so that we can bring it before the feet of Jesus and You will effect a change and at the end the glory will be given unto You in the name of Jesus Christ.